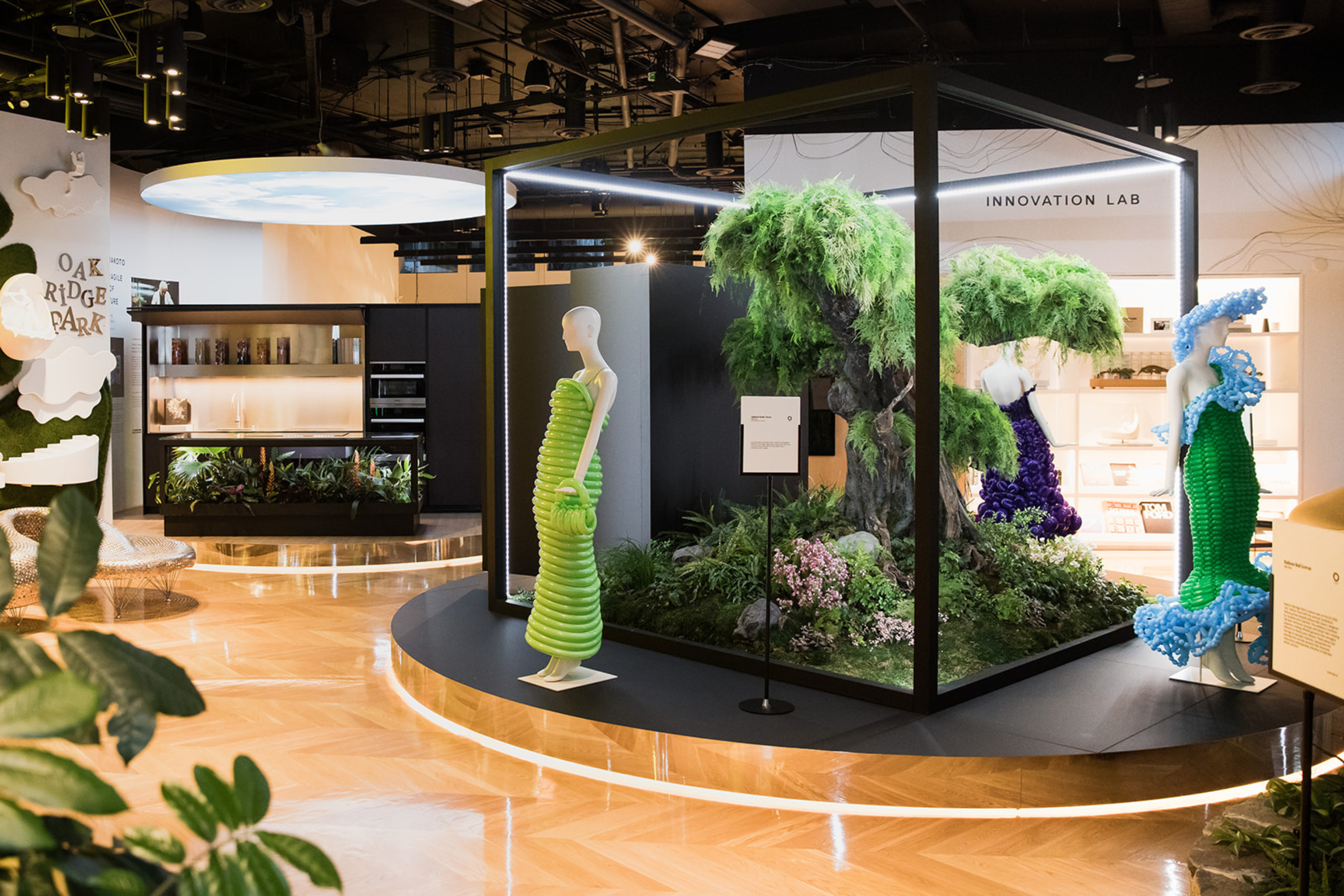 Enjoy an "Air of Surprise" with Oakridge Park's Balloon Ball Gowns
Take delight in Oakridge Park's creative twist on the S/S 2023 "airy" fashion trend with a sartorial installation on display — for a limited time from August 3 to 7 — at the Oakridge Park Gallery (1067 West Cordova Street, Vancouver) from 12PM to 5PM daily. The en vogue installation features three bespoke ball gowns crafted entirely out of balloons by Canadian artist Gab Bois.
Extend your visit with a tour of the Oakridge Park Gallery, which represents the essence of Oakridge Park — a cultural hub and new town centre for Vancouver that draws inspiration from artists, architects, and designers from around the world. Experience everything from botanical sculptures crafted by floral artist Azuma Makoto in partnership with Miele and artful vignettes by Turkish designer Ceyda Balaban, to custom-designed living spaces and curated furnishings.