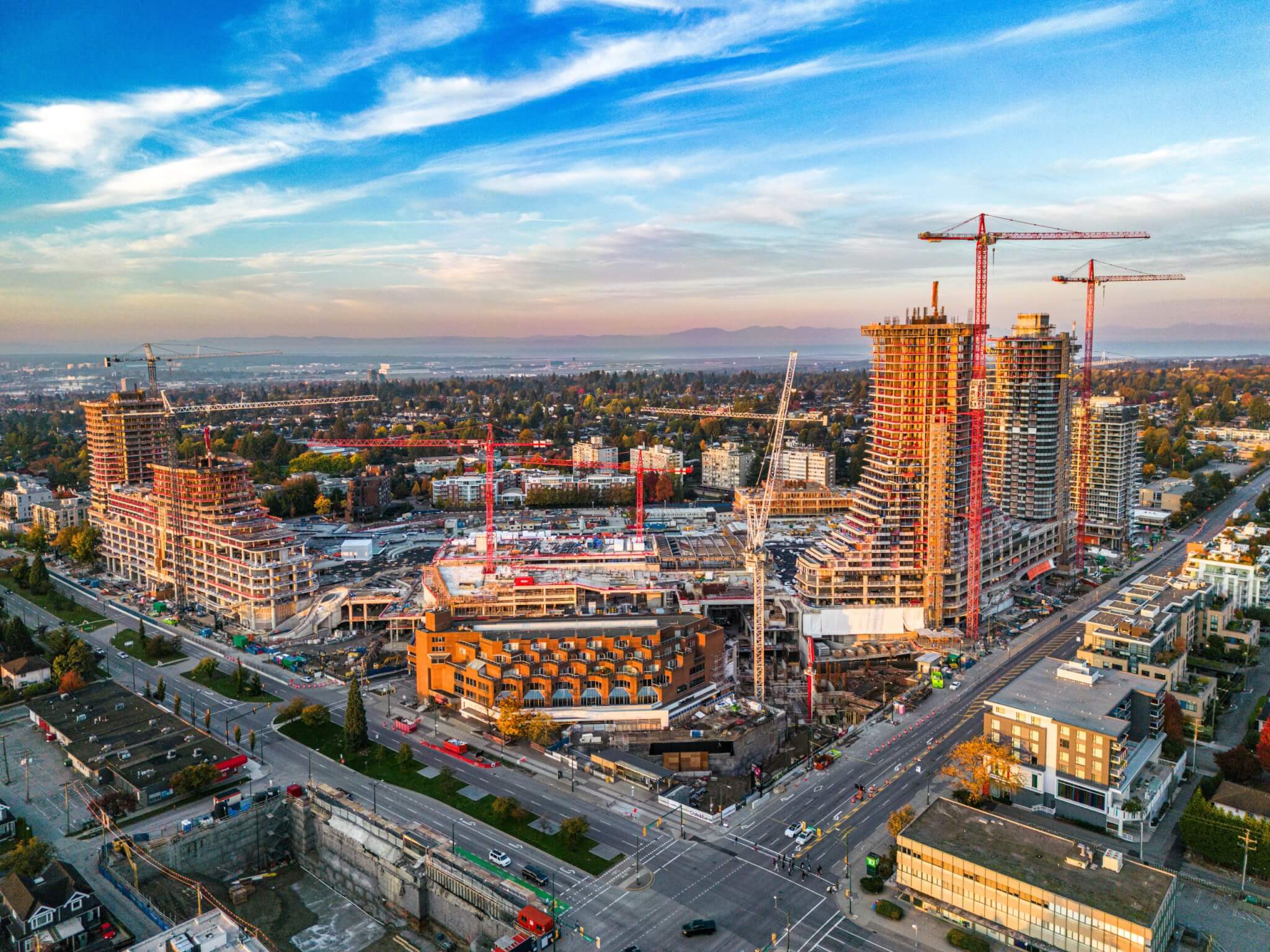 Construction Update October 2023
Coming into the Fall season, construction at Oakridge Park is progressing well. Concrete continues to be poured on all 4 residential towers, while glazing installation has begun on the lower floors. The food hall, parkade and shopping centre levels are well underway, with work continuing to progress on the interiors. The shopping centre skylights are currently being installed.

Oakridge x Castiglia is nearing the completion of its structure, with the tower currently at Level 33 and the curtain wall installed to Level 28. We anticipate Oakridge x Castiglia to top out by the end of the year. Piero Lissoni x Oakridge's structure has reached Level 35 and the curtain wall is installed to Level 23. Oakridge x Westbank's structure has reached Level 15 and Oakridge x Clémande has topped out at Level 23, with the curtain wall installation currently at Level 18.

We look forward to sharing more advancements at Oakridge Park soon, as we continue our work to bring Vancouver's new town centre to life.